Our December Gathering in Bordescros is the Yuletide Gathering in Albury on 16 December 2017 at the Albury Wodonga Sport Fishing Club, Lockheed Drive, Albury from 2.30 p.m.
(There is no Northern Gathering in Wagga Wagga in December due to the conflict with Fields of Gold – their next Gathering will be in February 2018)
This will be a celebration of all the good things of the season in a medieval and renaissance setting, bringing our Bordescros family and friends together from across the Shire. Newcomers and Wayfarers are very welcome to come and join in the Festivities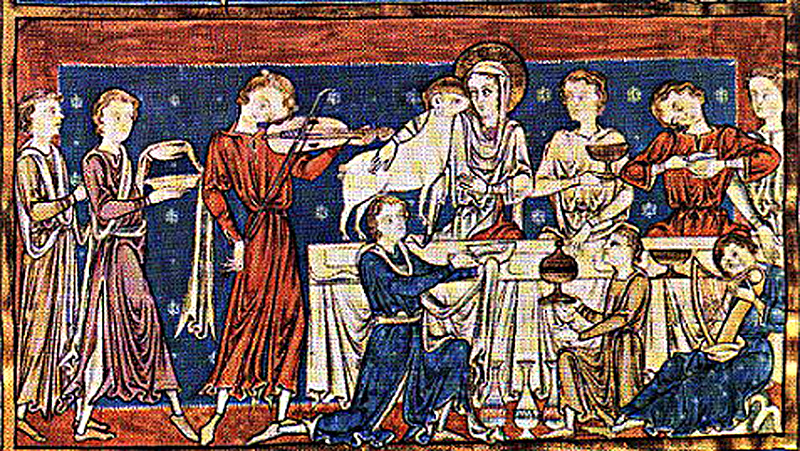 .
The Arts and Sciences competitions will be:
– Summer clothing from before 1603
– Food and beverages for Yule or summer
– Open for anything related to Yule before 1603
To obtain a good result, it will be important to provide documentation to support your entry.
There will be a Yule Tournament for heavy combatants from 3.30 p.m (followed by rapier if there are enough proponents of the art present), Archery (weather permitting), games,  and more.
At the end of the day there will  of course be our potluck Fabulous Festive Feast, followed by dancing and singing.  Musicians would be particularly welcome.   The feast usually begins about 6 p.m. Please bring a contribution to the feast.  If you are looking for ideas as to what to bring, please let us know.
The cost is $8.00 for adult members, under 16 are free.   There is a $5.00 per person insurance levy payable for all non-members regardless of age.
If you are not a member and would like to join, please go to https://registry.sca.org.au/  It is $35 a year for adults, with those under 18 free when listed with their parent/guardian membership.
It will be necessary to wear an attempt at pre-1600 clothing, but we do have some that can be borrowed for the event.  A long belt is a good idea to bring with you.
No bookings are required, but if you would like to let us know if you are attending, that would be appreciated either on here or to scabordescros@gmail.com