Our January 2018 Gathering in Bordescros will be recreating Arabian Nights in recognition of our summer heat.   It will be held in Albury on 20 January 2018 at the Albury Wodonga Sport Fishing Club, Lockheed Drive, Albury from 2.30 p.m.
The vast areas of Middle Eastern culture were known throughout our period from before the Crusades through to the Moors of Spain,  the Ottomans in Turkey and the Mughal Empire in current day India.   For inspiration think Aladdin, Arabian Nights, the Crusades, Kingdom of Heaven.   This will be a celebration of all the good things of the season in a medieval and renaissance setting, bringing friends and our Bordescros family together from across the Shire. Newcomers and Wayfarers are very welcome.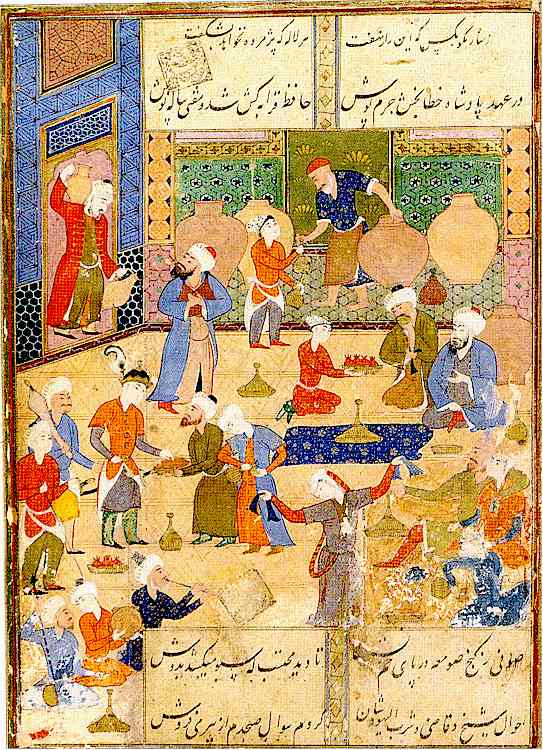 The Arts and Sciences competitions will be:

– Middle Eastern or Persian Clothing
– Islamic Art (illumination, ceramics, jewellery)
– Open (poetry, performance, music etc.)
Good documentation of your entry will bring you extra points.   Forms will be available on the day, or you can download one from our website and bring it with you.
There will be a Tournament for heavy combatants (and rapier if there are enough), Archery (weather permitting), games, and dancing.
This will be followed by our usual potluck Fabulous Feast from about 6 p.m..   This time we ask that those attending have a go at bringing foods with a Middle Eastern flavour.  If you are in need of inspiration, try Googling 'Medieval middle eastern recipes'.   It is a cuisine that has not changed a great deal over the centuries.
The cost is $8.00 for adult members, and an extra $5.00 per person for all non-members regardless of age.  Please bring a contribution to the feast.
If you are not a member and would like to join, please go to https://registry.sca.org.au/  It is $35 a year for adults, with those under 18 free when listed with their parent/guardian membership.  If you are intending to come regularly, especially with if you are doing training, this amount is quickly recouped.
It will be necessary to wear an attempt at pre-1600 clothing, but we do have some that can be borrowed for the event.
No bookings are required, but if you would like to let us know if you are attending, that would be great either on here or to scabordescros@gmail.com